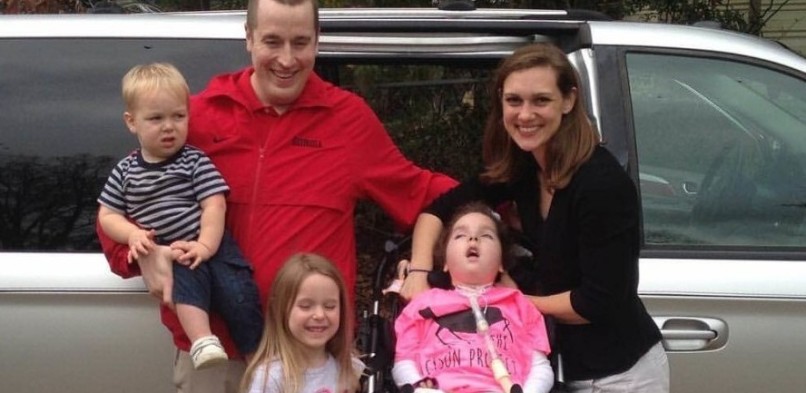 2015 Recap
February 22, 2016
Comments Off

on 2015 Recap
We have been blown away by the overwhelming support of our friends, family, and community since day one of our journey with Krabbe Disease.   We are so grateful that the foundation has served as a platform to extend this incredible generosity, inspired by Jackson, to other families around the country.   Thank you to every donor and volunteer who made the following possible!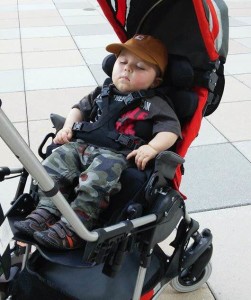 Meet William! William was born in 2014 and diagnosed with early infantile Krabbe disease at 5 months old. His family was directed to Dr. Escolar with the University of Pittsburgh just in time to be considered a candidate for cord blood transplant. William spent nearly 4 months in Pittsburgh, but is now over a year post transplant and continues his valiant recovery back at home. Essential to his recovery is proper medical equipment. Two pieces specifically are a pediatric wheelchair that provides adequate postural support and a pediatric stander that allows William to bear his own weight for proper bone and joint development. The Jackson Project had an opportunity to play a small part in William's journey by covering the cost of these items that insurance did not. You can keep up with William's story at:  https://www.facebook.com/sweetwilliamswarriors/?fref=ts or http://sweetwilliamsway.blogspot.com.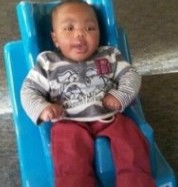 Meet MJ! Mykel Jr., more commonly known to everyone as MJ, is a one-year-old boy from Milwaukee, Wisconsin and was diagnosed with early infantile Krabbe at 5 months old. We were blessed to meet MJ and his family at the Hunter's Hope Family and Medical Symposium in Buffalo, NY this past summer. Muscle tone in children with Krabbe disease is severely affected, and MJ was in need of equipment that helped position him comfortably. We were able to donate a tumble form postural support chair and pediatric wheelchair that will allow MJ to sit and travel with the customized support that fits his needs. You can follow MJ's story at:  https://www.facebook.com/Mykelmovement/?fref=ts.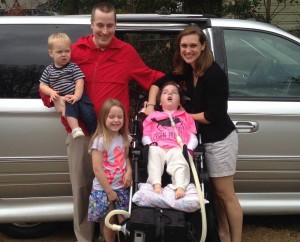 Meet Karis! Karis is a six-year-old girl from Mississippi diagnosed at six months old with early infantile Krabbe. What an inspiring girl and story! The early infantile form of Krabbe is considered the most aggressive form of the disease, so we are amazed by Karis' resilience and strength.   At six years old Karis is a big girl, and lifting her in and out of her chair to travel is a huge challenge. We are so thrilled that The Jackson Project was in a position to help out her family because of our incredibly generous supporters! We were able to donate a wheelchair accessible van to Karis and her family so that she can ride comfortably in her medical stroller without unloading and loading over and over. We had the privilege of delivering the van just before Christmas and had the opportunity to meet Karis and her family at their home in Mississippi. You can follow Karis' story at http://karisalmy.com.
We have felt a strong calling to focus aggressively on the family support leg of the foundation's work in the upcoming year. We will be working hard to ensure the foundation is in a position to support additional families in obtaining the care and equipment they need to for their children.
In addition, the foundation was represented at the 2015 Family Centered Krabbe Translational Research Network meeting in Captiva Florida where we heard from renowned scientists, researchers, and clinicians on both the progress being made and the ongoing challenges faced in their respective areas. The FC-KTRN and its underlying subcommittees were formed to tackle these challenges to ensure continued progress in improving outcomes for affected children. We currently serve on the Patient Engagement subcommittee that is focused on providing a unified voice on issues important to those affected by Krabbe Disease.
In July, Dr. Ernersto Bongarzone, PH.D and his research team at the University of Illinois, Chicago's College of Medicine graciously hosted Jackson and family at the college during our visit to Chicago. We heard several presentations on the wonderful progress they are making in Krabbe research and potential treatments that dramatically improve the outcomes for affected patients, and had the opportunity to take a first hand tour of the lab where all of their great work takes place!
In addition, members of the foundation, including Jackson, had an opportunity to travel to the 2015 Hunter's Hope Family and Medical Symposium in Ellicottville, NY where we received additional updates on the latest research progress and had the opportunity to connect with other Leukodsytrophy families from around the country. We were also excited to raise $2,570 for the Hunter's Hope Every Step Walk!
We are also honored to have recently joined the Leukodystrophy Care Network Steering Committee through Hunter's Hope Foundation. Family advocates representing all of the major Leukodystrophies will work together to ensure that a world-class standard of care is established and available to children affected by the diseases.
Back at home in Texas, Jackson had the opportunity to attend a Town Hall meeting hosted by his State Representative with his buddy Lucas Chappell who is also affected by Krabbe. A huge thank you to Lucas and family for helping make a profound statement at the meeting! Here we were able to highlight concerns around the State's newborn screening program and opportunities for improvement. Our representative was very receptive to Jackson and Lucas' story, and we are excited to have secured a future meeting to discuss these opportunities further!
We are tremendously blessed to have connected with so many amazing families and passionate advocates throughout the year. Although 2015 was a productive year, we understand that we have a lot of hard work ahead. The foundation will remain dedicated to raising awareness about this rare genetic disorder, supporting families caring for affected children, and advocating on behalf of our heroes to make comprehensive newborn screening available universally. Thank you again for the incredible support!