Jackson visits Dr. Bongarzone!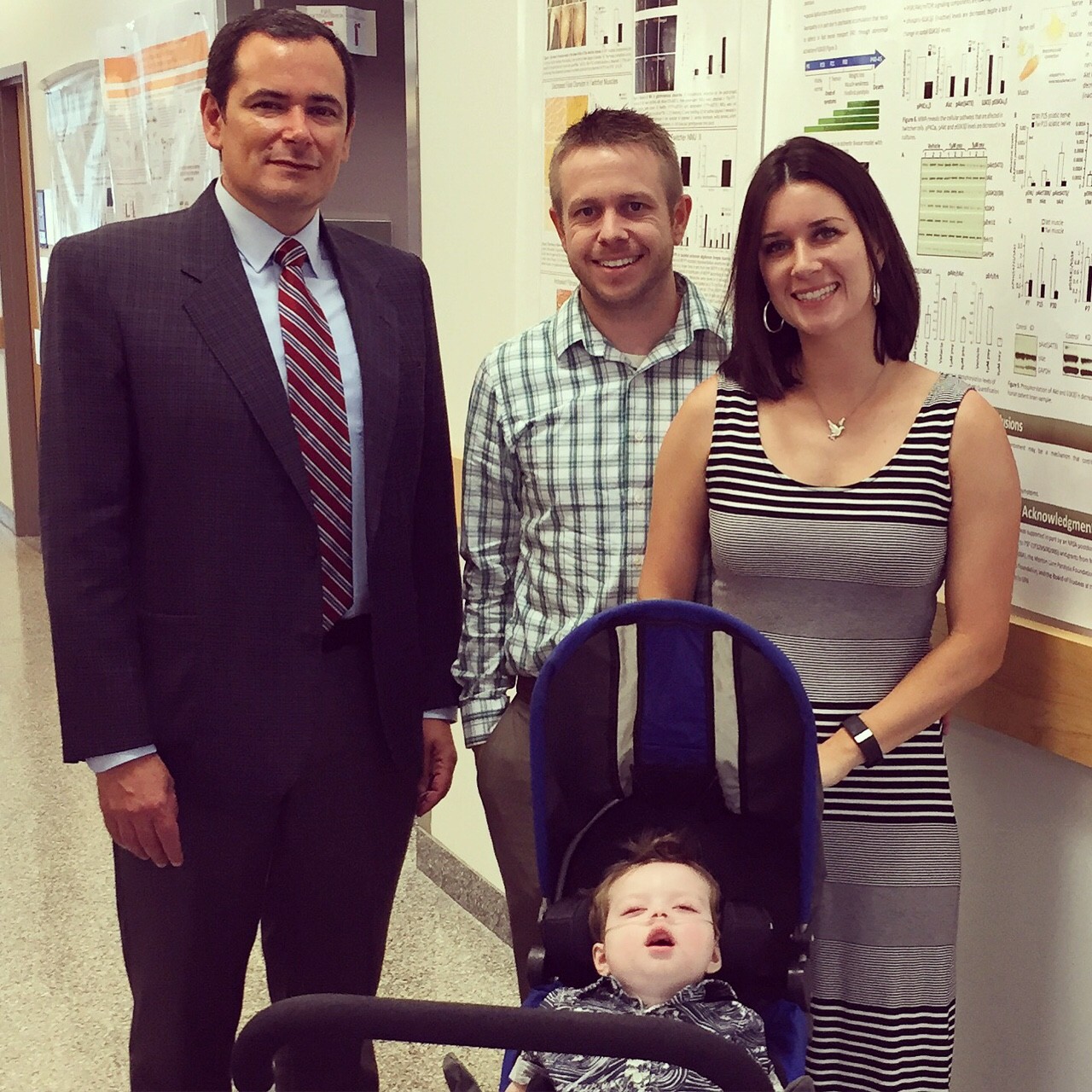 Jackson visits Dr. Bongarzone!
August 8, 2015
Comments Off

on Jackson visits Dr. Bongarzone!
Ernesto R. Bongarzone, PH.D. is Associate Professor and head of The Myelin Regeneration Group at the Department of Anatomy and Cell Biology at the University of Illinois, Chicago's College of Medicine. Dr. Bongarzone and his research team graciously hosted our family at the college during our visit to Chicago.
Several presentations were prepared to update us on progress being made on critical projects underway to better understand the molecular and cellular mechanisms of neurodegeneration in Krabbe disease, and how this understanding is being applied to improve potential treatment options. We were able to see the impressive results the lab has achieved with combination stem cell transplantation and gene therapy in the mouse model, and their plans to expand to new models with the ultimate goal of making improved treatments available to affected children.
After meeting with the team we had an opportunity to tour the lab where much of the research work takes place. We observed twitcher and wild type mice, viewed various cells microscopically, and saw the advanced imaging technology that allows researchers to understand cellular behavior in extreme detail. We have learned through our journey how incredibly complex Krabbe Disease is, and translating basic scientific research from the lab into an approved treatment is a long road with a huge number of obstacles. To see the dedication and passion of this team working towards that goal was an incredible experience for us.
As an affected family, we believe it's essential that the various stakeholders in the pursuit of a cure for Krabbe are connected and understand the many different challenges that exist. This proved to be more than just a valuable learning opportunity for us, but also a chance for the researchers to connect with a family directly impacted by the problem they are working so hard to solve.
A huge thank you to Dr. Bongarzone for allowing us to visit. We are tremendously grateful for the work that the team does day in and day out, and we're excited to see such great progress being made. To learn more visit the Bongarzone Lab website.